Our indoor and outdoor fire performances are sure to wow your crowd. With over 25 years of combined experience wowing crowds with our death-defying stunts, you can feel confident you're getting the most spectacular and safest show around.
At every show, we keep our safety 3rd in mind:
Safety of the audience
Safety of the venue
Safety of the performer
 * As all fire shows (indoor and outdoor) require safety permits – advance booking time is needed for proper safety arrangements.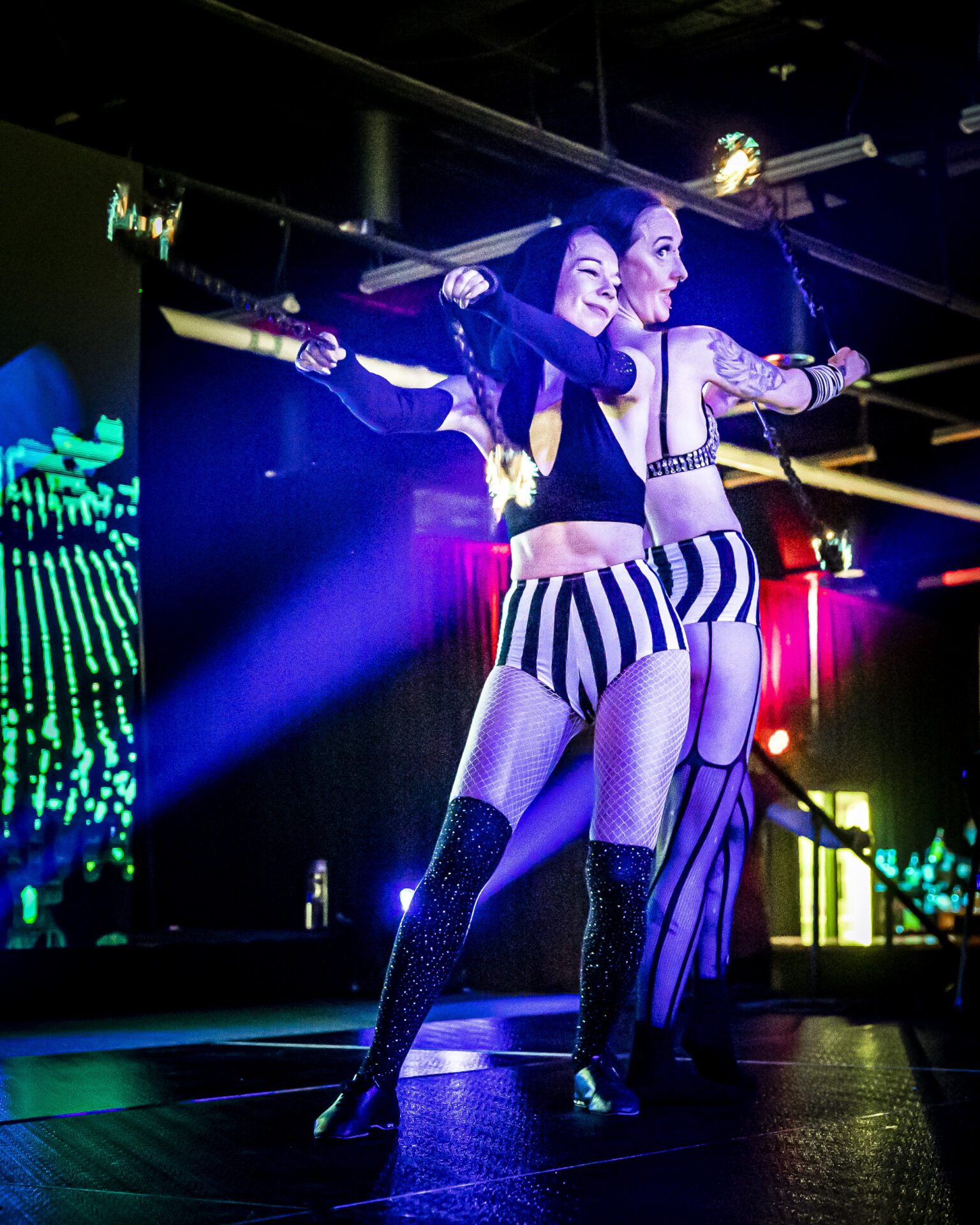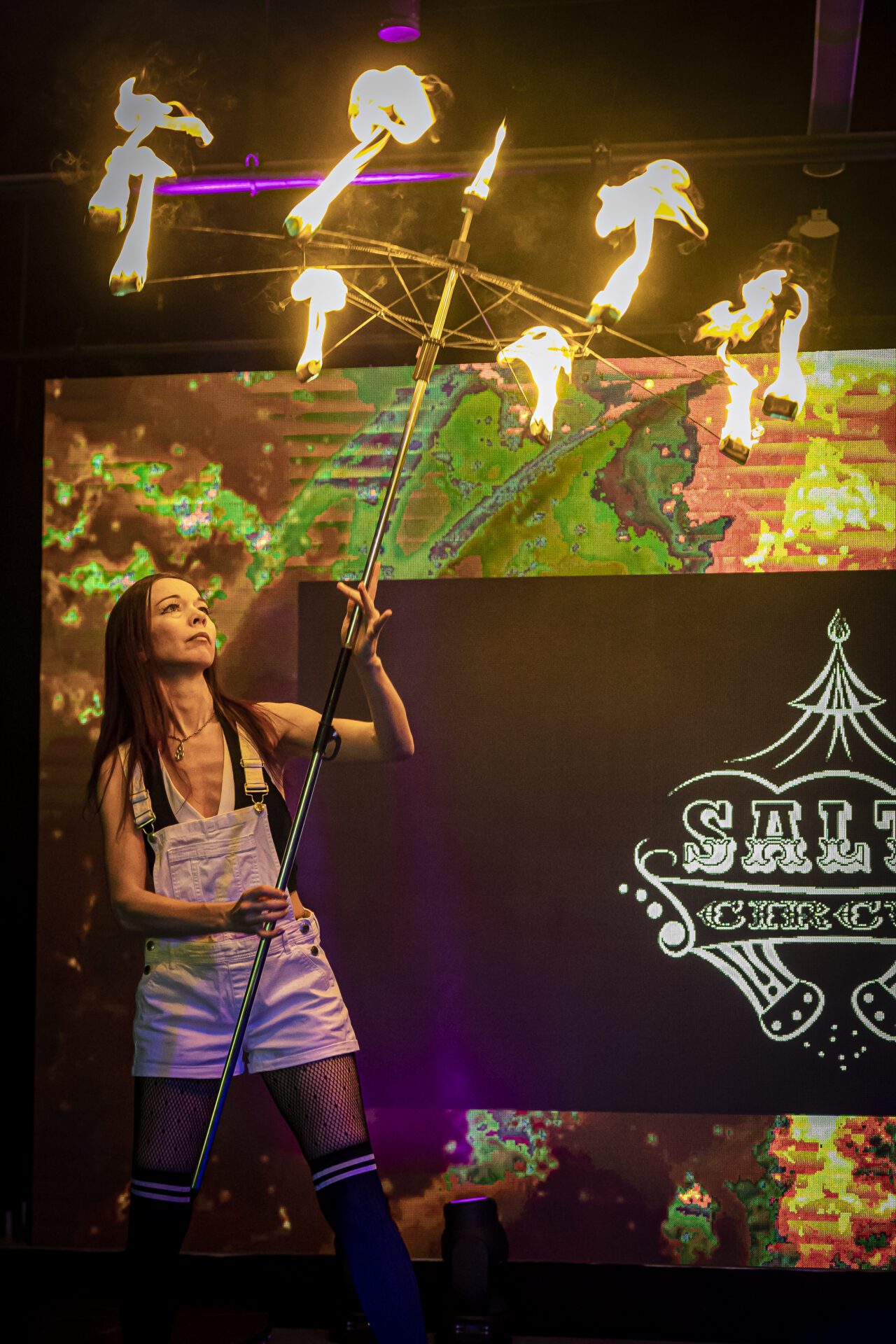 Fire Props
Hoops
Poi
Fans
Double Staffs
Dragon Staff
Fire Eating
Palm Candles
Crowns
Umbrellas
Fire Safe Costumes
Classic Black & White Circus 
All Black & gold fringe leather harness
White fire-safe hooded dresses